Cost Effective
Hi-therm+ offers a cost effective solution to lowering carbon emissions within SAP, offering significant savings compared to other popular alternatives.
In a comparative case study for a house type, using Hi-therm+ would incur less than 20% of the cost of increasing the cavity width by 50mm for the same saving in CO². These CO² savings are important within SAP because they give flexibility for compliance in situations where other built details are not meeting the standards in Appendix R.
Better Buildability
Maintenance free – No maintenance required unlike other sustainable technologies.
No DPC required up to areas classified as very severe by NHBC.
Split lintels – in some cases split lintels may be offered as a means of enhancing thermal performance however they are in no way comparable in terms of efficiency or buildability to the Hi-therm sustainability lintel.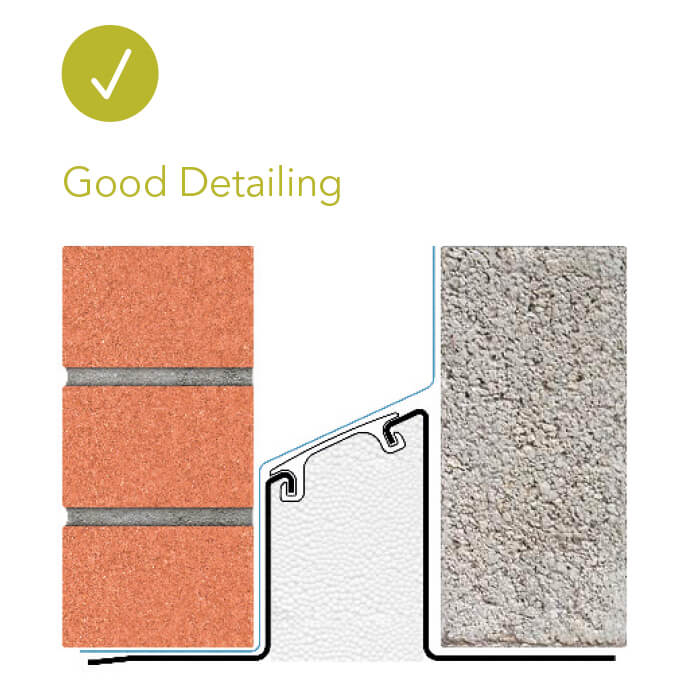 Hi-therm+
Hi-therm+ closes the cavity.
The single component design simplifies installation.
The one piece design assists stability between the internal and external leaves and creates stability during the build process.
Hi-therm+ gives cost certainty with no additional costs.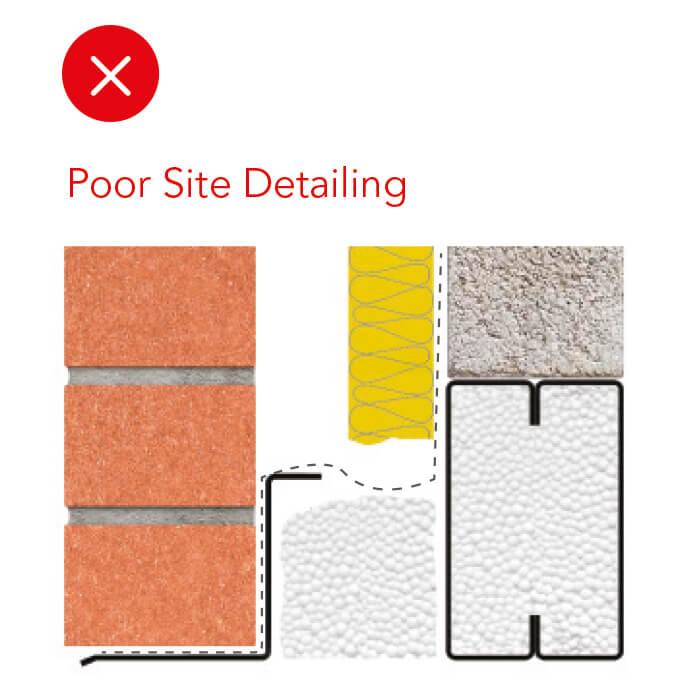 Split Lintel
A cavity closer must be supplied and fitted. ££
Requires two separate lintels with double the handling and installation labour. ££
Individual lintels will require propping and additional wall ties will be required to overcome the lack of inherent stability in a split lintel solution. ££
££ = Additional Costs.
New Barratt Homes
Sites throughout the UK.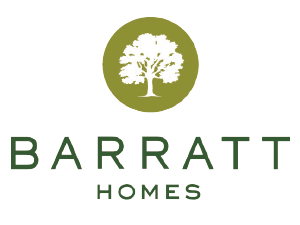 Specifying Hi-therm significantly reduced thermal bridging on all house types.
"When the government unveiled its changes to Part L 2013 building regulations Barratts analysed a range of sustainable solutions in order to comply with the mandatory minimum fabric performance standard (Target Fabric Energy Efficiency, TFEE). The Hi-therm lintel has proved to offer a cost effective option as part of a suite of specification upgrades."