NCCTL
Non-combustible
Cavity Tray Lintel
The Compliant Solution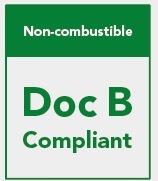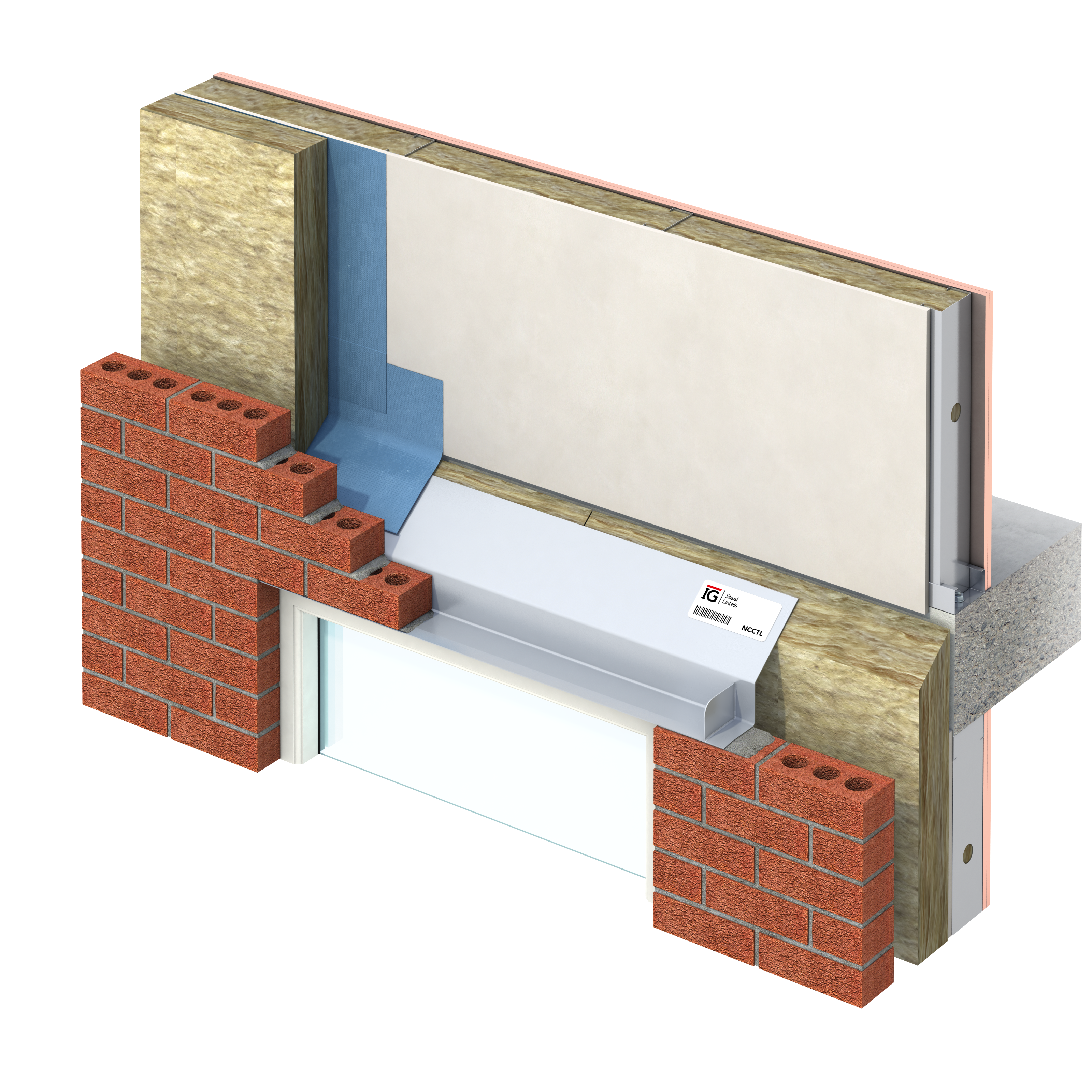 The IG Non-combustible Cavity Tray Lintel offers a non-combustible stainless steel single leaf lintel with combined cavity tray.
For use in an exterior masonry skin in conjunction with a non masonry inner leaf such as a steel frame system, the NCCTL is a highly efficient and practical solution to the challenge of non-combustible cavity detailing. Manufactured in Class A1 grade 304 austenitic stainless steel, the NCCTL represents the ideal specification for all applications requiring Document B compliance. The NCCTL can also be ordered in grade 316 austenitic stainless steel if required in coastal locations.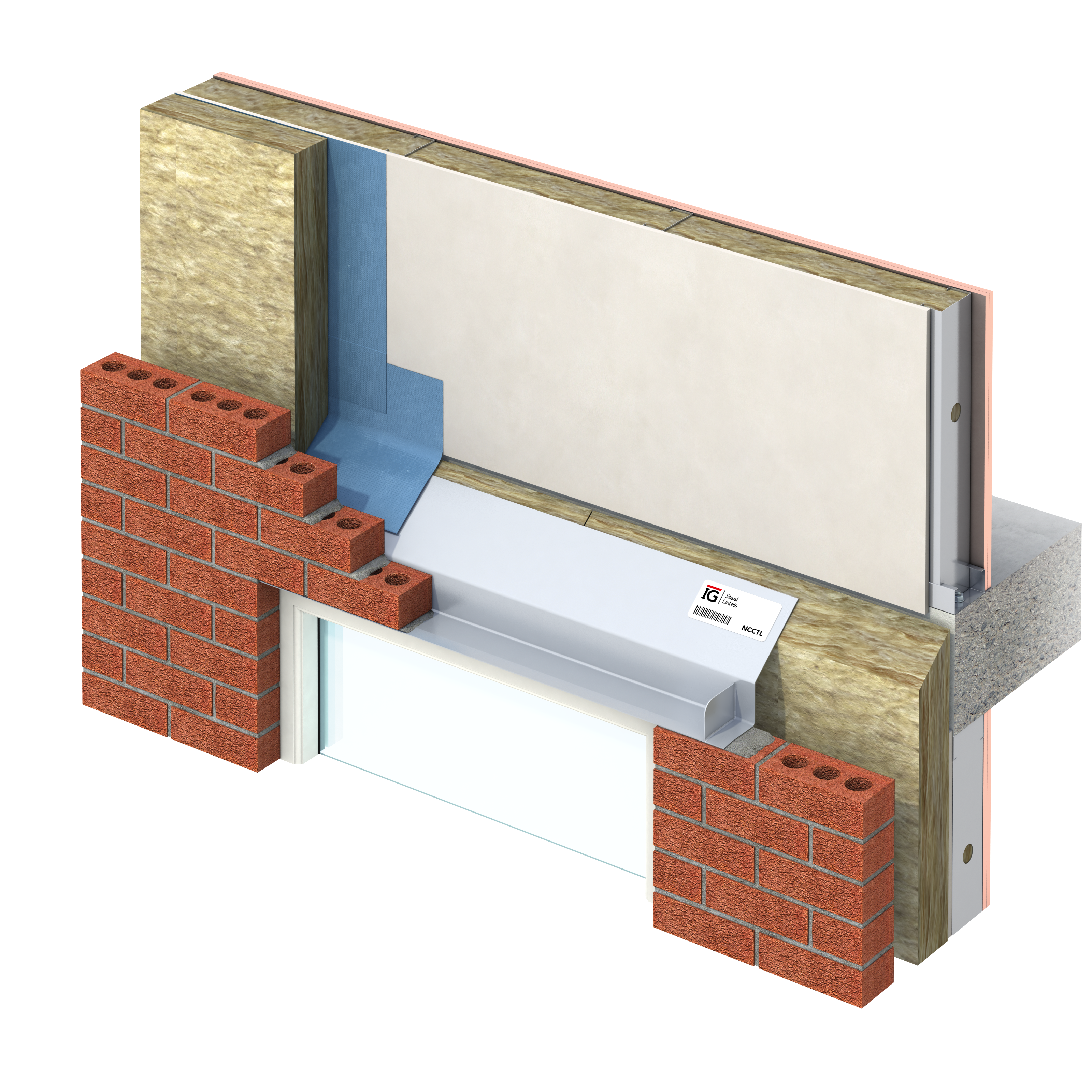 Non-combustible Class A1 for compliance with Document B in buildings over 11m high
Stainless steel construction with mechanically fixed watertight stop ends
Facilitates speedy installation
Utilises traditional onsite trades, no special skills required
Standard load-bearing capabilities
Ease of Installation
The NCCTL is a practical lintel solution which is built into the outer leaf as normal and gives easy access to membranes and insulation on the inner leaf.
The ease of installation in the outer leaf combines the structural load bearing lintel with the advantages of a self supporting cavity tray. These features allow the profiling of insulation
and the overlap positioning of the cavity facing membrane, if required. This should be completed independently, once the lintel is securely built into the brickwork.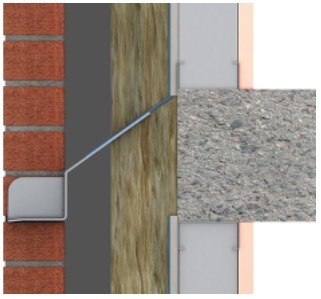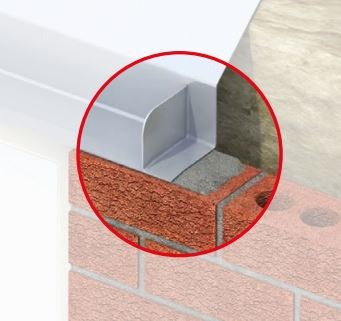 Patented Mechanically Fixed Stopends
Watertight mechanically fixed sealed stop-ends are positioned within brickwork perpend joints. The patented mechanically fixed stop-ends remove additional operations usually performed by the bricklayer and ensure any moisture present on the NCCTL cannot travel horizontally over the ends of the lintel but is channelled outwards instead.
The NHBC states that the single biggest reason for buildings already occupied to be reopened is problems relating to stop-ends, joints in cavity trays and DPCs around lintels. IG's patented mechanically fixed solution alleviates installation errors onsite.
Standard Range
– Lintel lengths are based on brickwork openings sizes
– Lintel range is based on 215mm stretcher bond as standard
– NCCTLs accommodate openings up to 2822.5mm as standard
Other variations are available on request. Please contact the
IG Technical engineers with requirements for any variation from the above.