Keyfix is setting new standards in the delivery of non-combustible (NC) cavity systems for projects requiring Document B compliance in buildings over 18m high utilising steel frame systems in the external cavity. Our innovative NC range of A1 fire rated cavity trays is a practical solution to provide DPC protection over lintels, masonry supports, soffit systems and other elements in the cavity such as fire barriers etc.
By specifying Keyfix NC, specifiers and installers can be assured that these stainless steel cavity trays meet current fire regulations regardless of the building's height or wall construction.
The Keyfix Type 1 has exceptional rigidity and removes the need for any connection to the internal skin. Our patented system is a "Fit and Forget" design and requires no mastic, sealant, or tapes to make it watertight.
The range includes not only non-combustible cavity tray protection for elements within the external cavity but also the Keyfix structural lintel with combined cavity tray for non-combustible performance above openings in the outer leaf.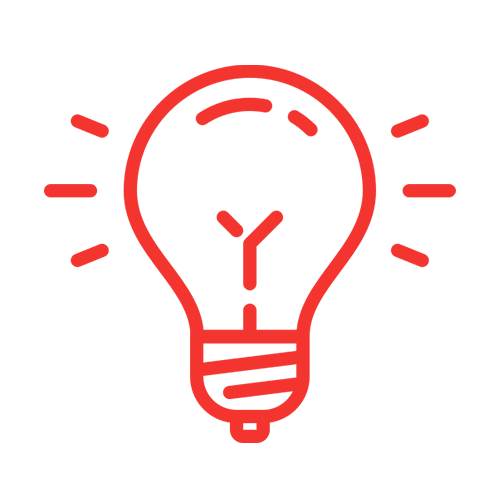 Innovation
Multiple innovative features are designed to enhance the tray's performance and simplify its installation. The unique interlocking detail forms an integral weep vent and creates a watertight joint without the need for any sealants or tape.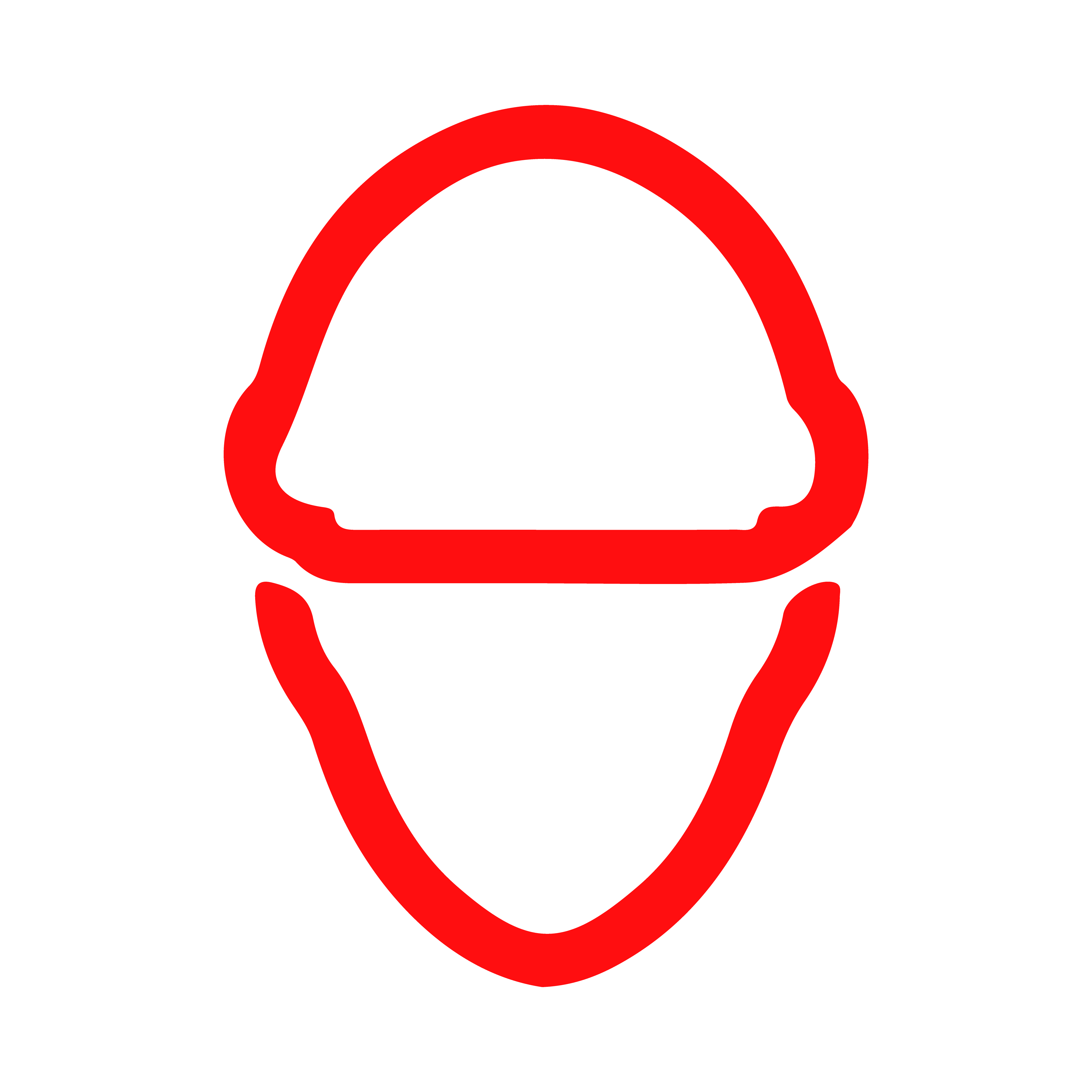 Easy Installation
Keyfix NC has been designed to integrate seamlessly into the bricklayer's normal workflow with a full range of tray sizes and corner options to match the brickwork configuration on each project. The self-supporting tray is built into the outer leaf, independently to the inner leaf.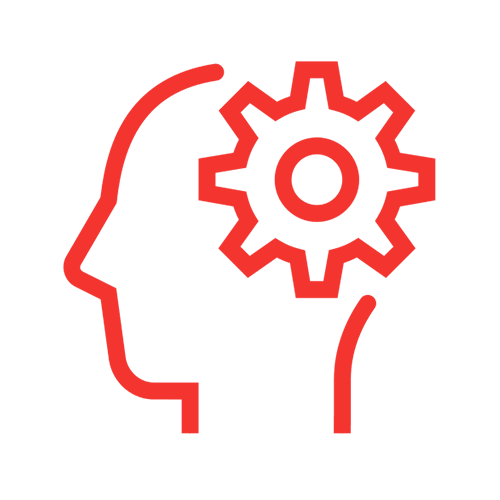 Full Support
Keyfix is dedicated to customer support and have our technical team offer a full scheduling service and technical support package for the Keyfix cavity tray and lintel range.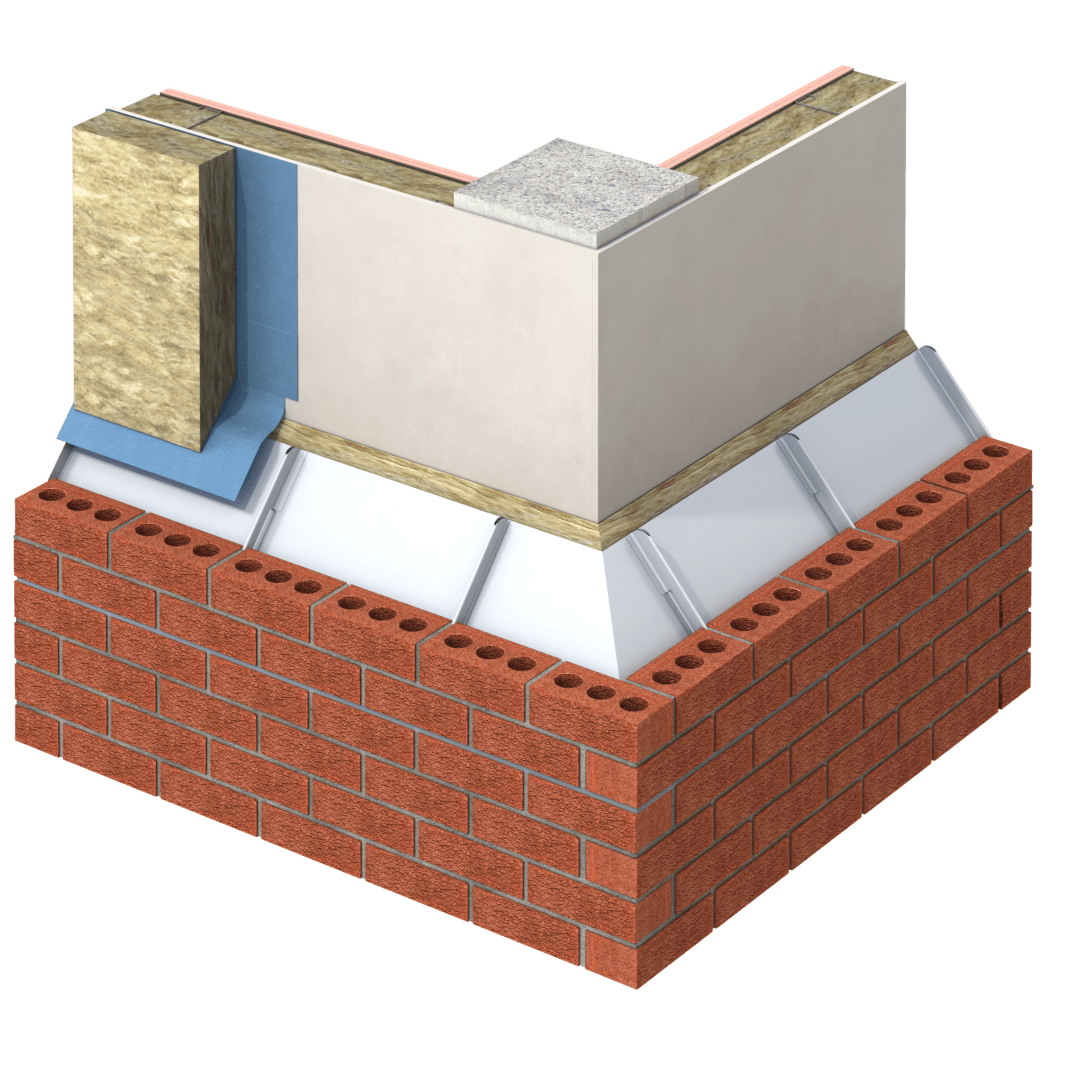 Protection over cavity elements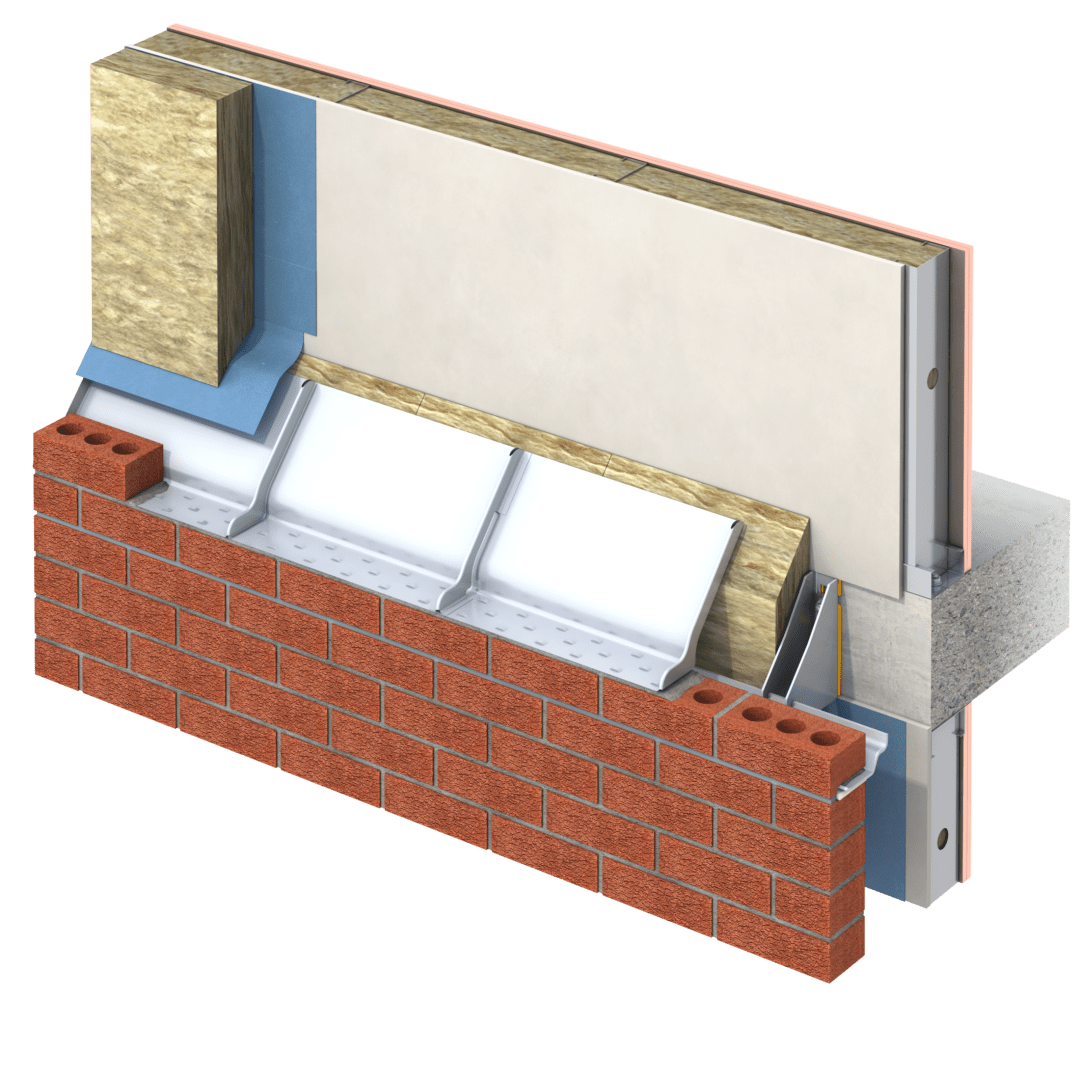 Protection over external openings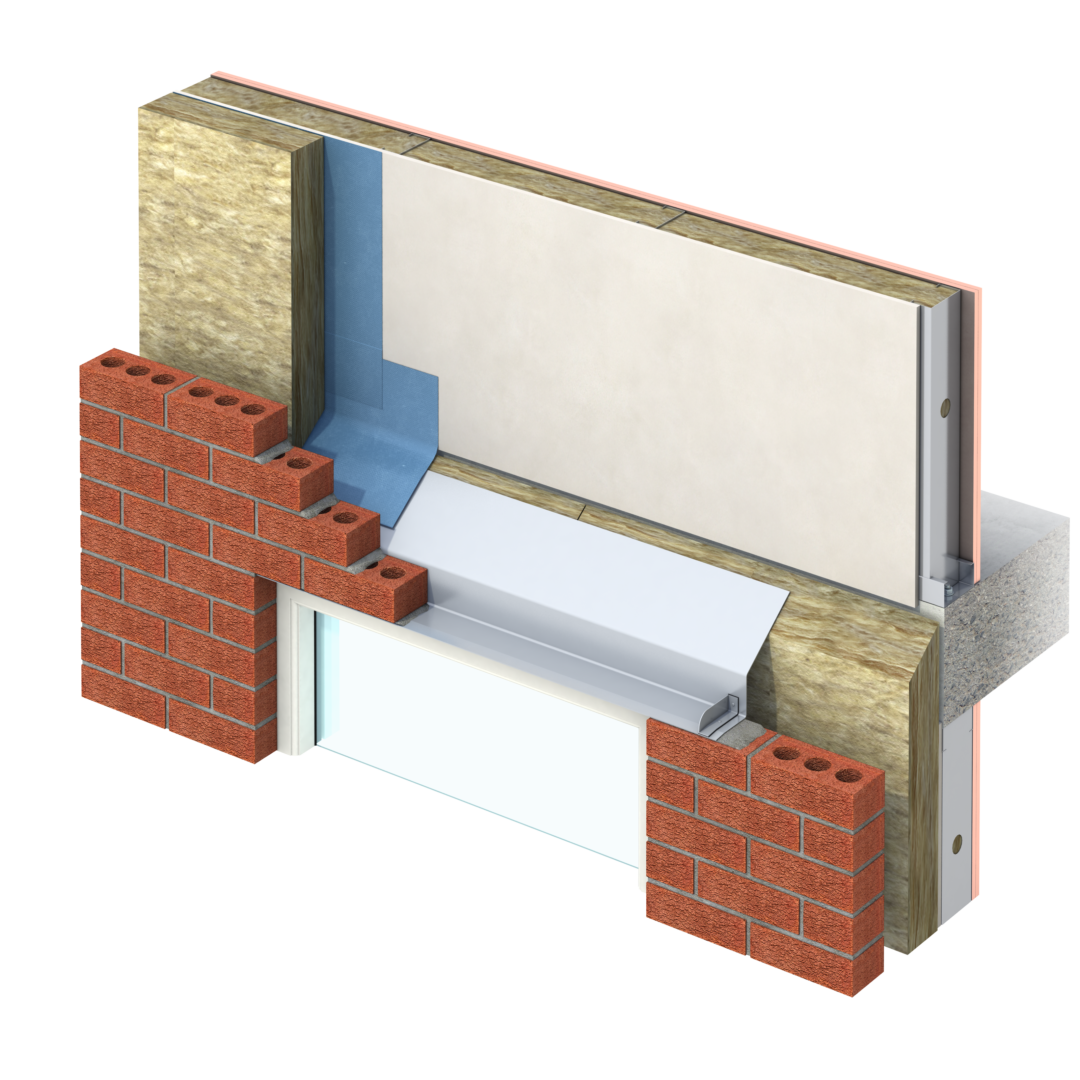 10 reasons to specify Keyfix non-combustible cavity trays
Self-supporting system

The rigid stainless steel tray is self-supporting across the cavity enabling the bricklayer to install the trays without assistance.

Adjusts to cavity widths from 100 -225mm

To meet the high degree of variation of cavity widths used within a building the Keyfix NCCT is easily adjusted onsite to suit cavities ranging from 100mm to 225mm wide.
Contact us for other cavity sizes.

Unique dry fix design requires no sealants

The Keyfix NCCT is the only cavity tray of its type on the market with a mechanical dry seal at joints.
By eliminating the use of any sealants at joints we have removed the possibility of installation errors caused by onsite conditions.

Corner Trays

The system includes prefabricated 90° internal and external corner units which facilitate a continuous run without the need for onsite cutting or fabrication. Bespoke corner angles are available to order.

Eliminates the risk of creating slip plane

The lower horizontal 'flange' of the NCCT incorporates a patented indented surface providing a physical key within the mortar bed. This eliminates the risk of slip plane developing within the masonry outer skin.

Stopends with integral weep at every joint

Every Keyfix NCCT incorporates an integral weep vent to ensure water is channelled outwards at the joint of each tray. The interlocking stopends also provide joint width adjustability of between 7-13mm if required.

Modular tray sizing

The modular units are available to suit; one, two, four or six 'brickwork dimensions' for easy onsite setting out and installation which accommodates various build conditions. Combine different unit sizes to achieve the required wall dimensions
Contact us for other tray sizes.

Non-combustible weep vents

Standalone stainless steel weep vents are available in addition to the integrated weep in each tray to ensure a max spacing of 450mm centres for cavity ventilation and moisture drainage.

Efficient overlapping of membrane if required

The vertical rear part of the Keyfix NCCT allows for efficient overlapping of membranes if required, providing an easy visible check for installation overlap integrity.

Accommodates fixing to internal structure if required

Whilst the Type 1 Keyfix NCCT requires no fixing to the internal skin, the Type 2 tray is a two piece design which extends fully across the cavity. We recommend stainless steel 3 x 25mm screws for fixing back to the internal skin. All screws must be overlapped by internal membranes.
Cost Effective
Hi-therm+ offers a cost effective solution to lowering carbon emissions within SAP, offering significant savings compared to other popular alternatives.
In a comparative case study for a house type, using Hi-therm+ would incur less than 20% of the cost of increasing the cavity width by 50mm for the same saving in CO². These CO² savings are important within SAP because they give flexibility for compliance in situations where other built details are not meeting the standards in Appendix R.
Better Buildability
Maintenance free – No maintenance required unlike other sustainable technologies.
No DPC required up to areas classified as very severe by NHBC.
Split lintels – in some cases split lintels may be offered as a means of enhancing thermal performance however they are in no way comparable in terms of efficiency or buildability to the Hi-therm sustainability lintel.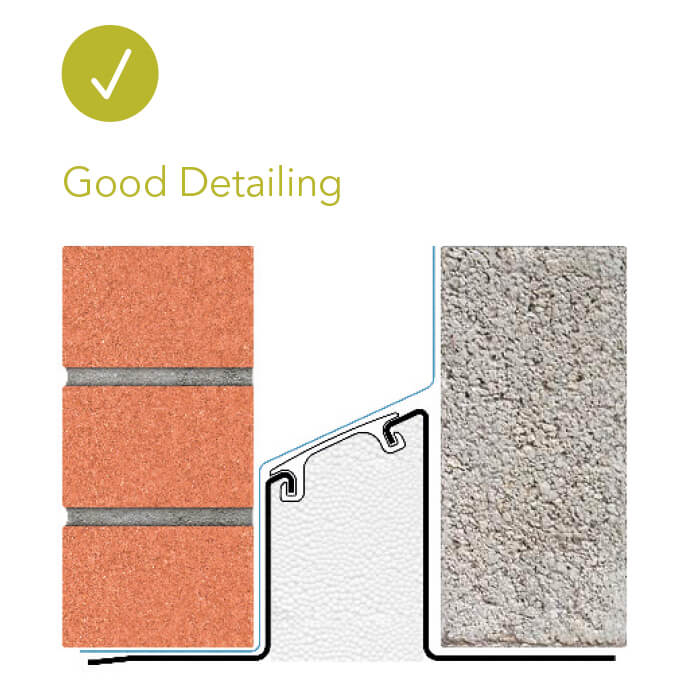 Hi-therm+
Hi-therm+ closes the cavity.
The single component design simplifies installation.
The one piece design assists stability between the internal and external leaves and creates stability during the build process.
Hi-therm+ gives cost certainty with no additional costs.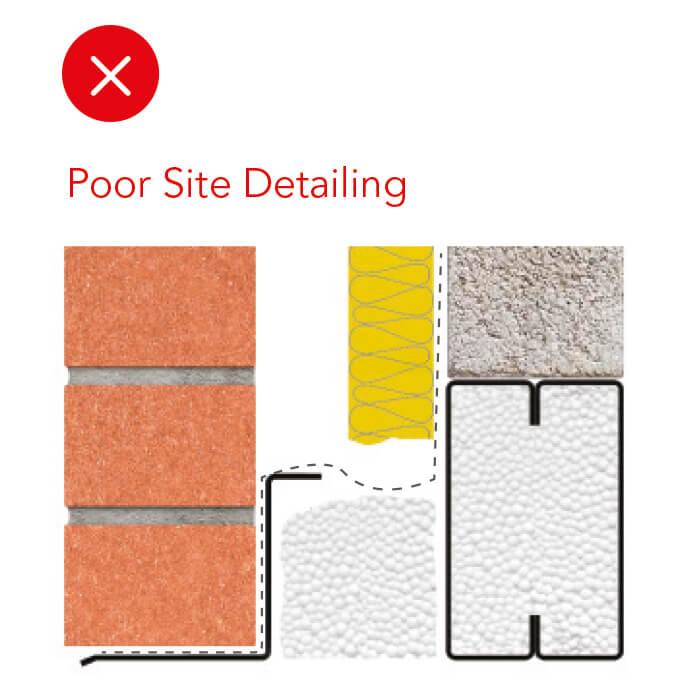 Split Lintel
A cavity closer must be supplied and fitted. ££
Requires two separate lintels with double the handling and installation labour. ££
Individual lintels will require propping and additional wall ties will be required to overcome the lack of inherent stability in a split lintel solution. ££
££ = Additional Costs.
New Barratt Homes
Sites throughout the UK.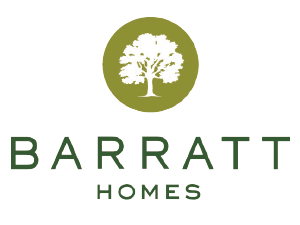 Specifying Hi-therm significantly reduced thermal bridging on all house types.
"When the government unveiled its changes to Part L 2013 building regulations Barratts analysed a range of sustainable solutions in order to comply with the mandatory minimum fabric performance standard (Target Fabric Energy Efficiency, TFEE). The Hi-therm lintel has proved to offer a cost effective option as part of a suite of specification upgrades."