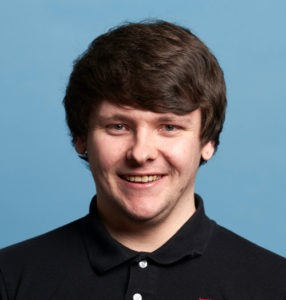 Name: Liam Evans
Role: Technical Administration Team Leader
Length of Service:  4 Years
LinkedIn Profile: www.linkedin.com/in/liam-evans-629bb9119 
What was your first job?
Apprentice Chef working at a police headquarters – I only worked there throughout the summer before deciding to go to college. My favourite dish to make was our stuffed potato skins.
What is the best piece of advice you have ever been given?
Mistakes are there to be learnt from.
What do you enjoy most about your role?
I enjoy all aspects of my role but specifically running reports of outstanding enquiries and making sure that these enquires go out on time. I also like analysing the monthly statistics report to see what areas we can improve efficiency in.
Do you have any tips on how to increase productivity?
Set plenty of small achievable goals to work on throughout your day – it is important to always be working towards a goal.
If you could visit a fictional place, where would you go and who would you take?
I would go to the Pokémon World and take my dog so she could become a Pokémon.
Which do you prefer, theatre or music concert?
Musical Theatre, mainly musicals. The first one I ever saw was a special Disney show aboard the Disney Magic Cruise Ship. The next show I would love to see is the Lion King production.
What is your most hated household chore?
Washing up the dishes.
What is one thing you're currently learning now?
 I am currently attempting to learn Welsh, Spanish and a bit of German (not with the greatest of success).
What is your favourite way to spend the weekend?
 Either a walk along the beach, playing games or watching movies at home.