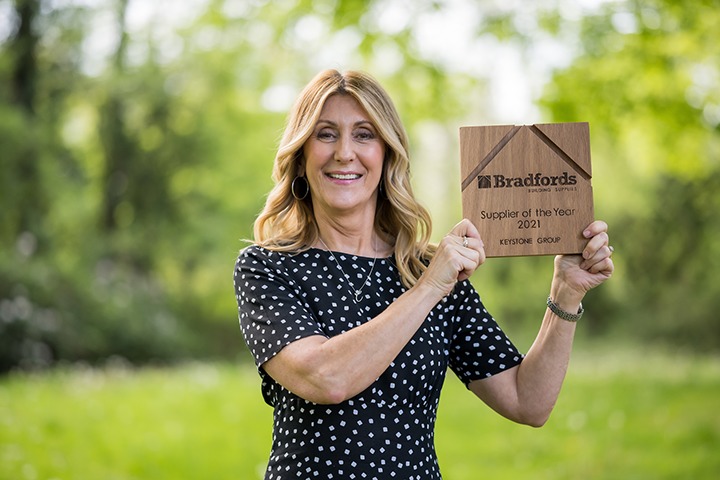 IG Lintels, the UK's largest steel lintels manufacturer, is delighted to announce that it has been awarded 'Bradfords Supplier of the Year' at the Bradfords Awards for Excellence, in recognition of its exceptional customer service.
IG Lintels is proud to have won the highly competitive 'Supplier of the Year' award, at the prestigious Bradford's Award for Excellence 2021, demonstrating its outstanding professionalism and commitment to its customers. The leading steel lintels manufacturer is honoured to have been nominated for this prestigious accolade after being voted for unanimously by all branch and support staff.
Caroline Meredith, Commercial Director at IG Lintels praised the team: "This award is the result of the incredible dedication and hard work the IG team has demonstrated in a very difficult year, and recognises all colleagues from Production, Logistics, SOP, Technical, Sales and Finance. This is yet another example of how as a business we are able to deliver exceptional service, even in the most challenging times and that this high standard is recognised across the industry."
Chris Hemmington-Green, Sales Director at IG Lintels commented on the successful relationship with Bradfords: "John Rendall, the Bradfords Supply Chain and Logistics Director recognised, in a year of unprecedented challenges, the proactive support and collaborative approach IG took throughout the year, and our outstanding commitment to fulfil all orders and requirements. Our willingness and ability to rise to all the challenges both businesses faced, whilst maintaining regular and re-assuring contact at all times is also acknowledged."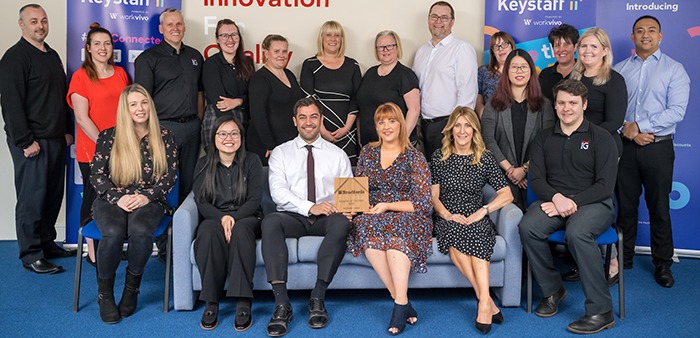 Paul Smith, Head of Category Manager at Bradfords commented on the exceptional customer service from IG Lintels: "From the representation on the ground through to director level, IG Lintels responded positively to the many challenges that 2021 continued to throw at us. When steel shortages arose, resulting in product rationing, they worked with us to ensure all our orders were accommodated. Many suppliers have reduced their price increase notice period but Keystone has maintained theirs."
"Allan Wheeler, their Regional Director is in regular contact with branches and key accounts offices. Chris Hemmington-Green, their Sales Director communicates well and works to resolve any issues that arise. IG Lintels has also just completed a range review, providing valuable information on market trends and have uplifted and credited their products outside of a new company profile."
IG Lintels has a longstanding relationship with Bradfords having traded with them for a number of years, but have become closer since 2011. Caroline Meredith, Commercial Director at IG Lintels commented: "This is a relationship built on trust and mutual respect. Both parties can rely on each other to deliver what is promised, and an assurance that if there are any issues or concerns these are communicated promptly and constructively, and dealt with in an efficient and professional manner."
IG Lintels is a division of Keystone Group, the UK and Ireland's largest manufacturer of steel lintels and masonry support systems. IG is proud to set the standard in lintel design, production and delivery service. IG also supports merchants with innovative ranges of products which solve problems for the builder and deliver more opportunity and, added value and margin for merchants.