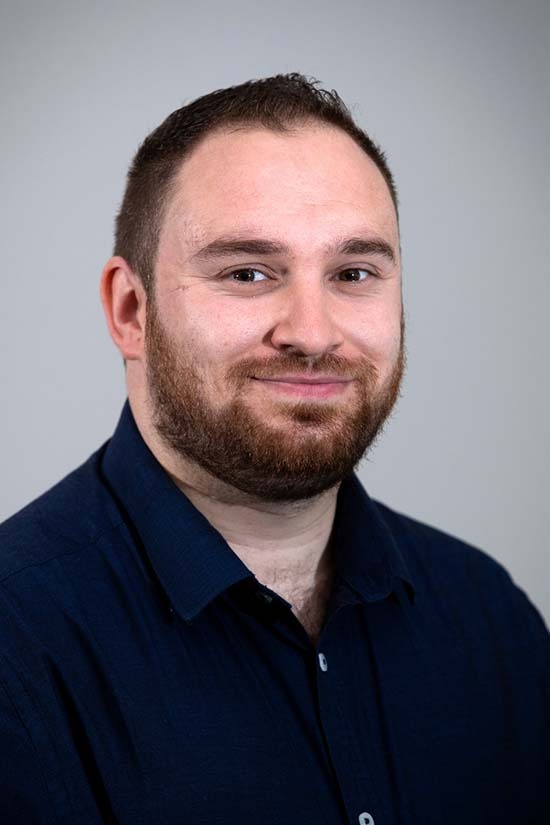 Name: Matt Mallek
Role: Area Sales Manager
Length of Service: 6 Years
What time do you start your day? and how do you like your coffee or tea in the morning?
I start most days around 07:30am and like my morning coffee with 3 sugars.
What emoji describes you best?
Probably the caterpillar.
Day-to-day your role can vary; do you have any great tips on how to manage and increase your productivity?
To approach mammoth tasks in bite size chunks. There is nothing worse than avoiding these types of tasks and letting them mount up.
Netflix or Disney Plus?
Netflix, although Disney+ has some good content too with the Star Wars and Marvel side of things.
If you could only have three apps on your smart phone, which would you pick?
WhatsApp, TikTok and Twitter.
What is your go to lunch when you are out on the road visiting merchants and project sites?
I'd rather not say. The answer should be a meal deal sandwich, but it often isn't.
What do you enjoy most about your role? And how has your previous experience in Contract Sales helped you to hit the ground running?
I enjoy the variety and travel now but my previous role in Contract Sales gave me a great understanding on how IG Lintels work closely with our merchant customers to develop new business from new leads.
What is your favourite way to unwind after a busy day?
Music – currently enjoying Queen – Hungarian Rhapsody, a live album from 1986.
What fashion trend do you regret?
I'll sidestep that one and retain some dignity.
What is your dream car?
Probably a Range Rover or something like that. Perhaps an all-electric, eco-friendly version to show that I care would be nice.